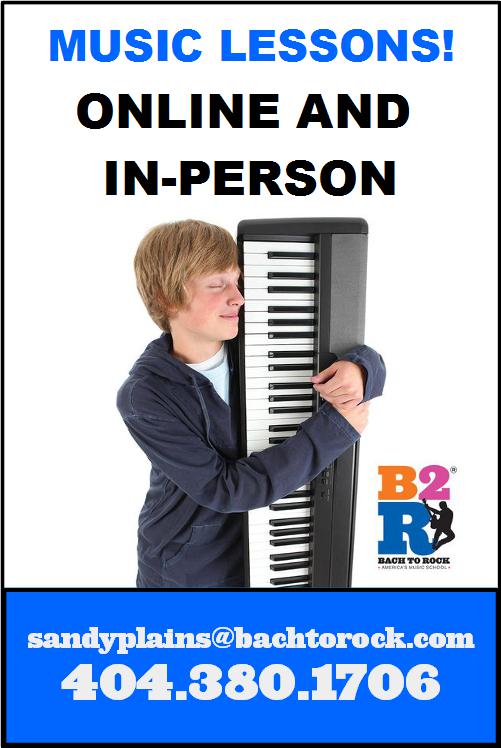 Adam Yancey, age 13, began guitar lessons at Bach To Rock Sandy Plains in mid July. He has advanced to Level 2 in the Bach To Rock curriculum in the first few months of his music education, and is the first guitar student at the school to do so. Adam has also performed on stage solo and accompanied by a band of other talented students his age. He continues to push himself to learn his favorite songs.
Adam's favorite part about learning guitar at Bach To Rock Sandy Plains is getting to learn the songs that are meaningful to him. He enjoys being able to apply the technique and music theory that he works on with his teacher every week to songs he likes and enjoys hearing. Adam enjoys music from almost every genre and likes to keep an open mind when discovering new music.
Playing with a band of students his own age for the first time was a very positive experience for Adam. Not only did he have tons of fun, but the jam session also helped him to see how much he has learned in just a few months. When the band was ready to begin jamming on a song that was brand new to them, Adam was quick to catch on and play with the group as if they had started playing together for much longer than just one day. Adam is excited to continue advancing through the Bach To Rock curriculum, learning and discovering new songs that he loves, and playing in even more bands.