My daughters and their friend visited the World of Coca-Cola last week! It has been on our bucket list for months and with the launch of the new exhibit the first since 2011 what better time than the present?
We purchased our tickets online for our designated time, with our masks on and hand sanitizer in hand we checked in all touchless and socially distanced. Coca-Cola makes it easy with team members all along the way to guide you through the exhibits and red circles were everywhere to stay mindful. We did think we would be able to try the different flavors from around the world but alas they were available! Instead of the normal self-serve stations, they were manded by team members and spread out to keep the crowd small, timed so no overcrowding, and still taste several flavors.
After a stop at the virtual theater, it was finally time to stop in at the scent discovery! What a great surprise it was to be informed that it could all be done while wearing your mask! It was so much fun trying to guess the different scents and what flavors they coincided with. We had an absolute blast and I have to say that the scent discovery was our favorite exhibit.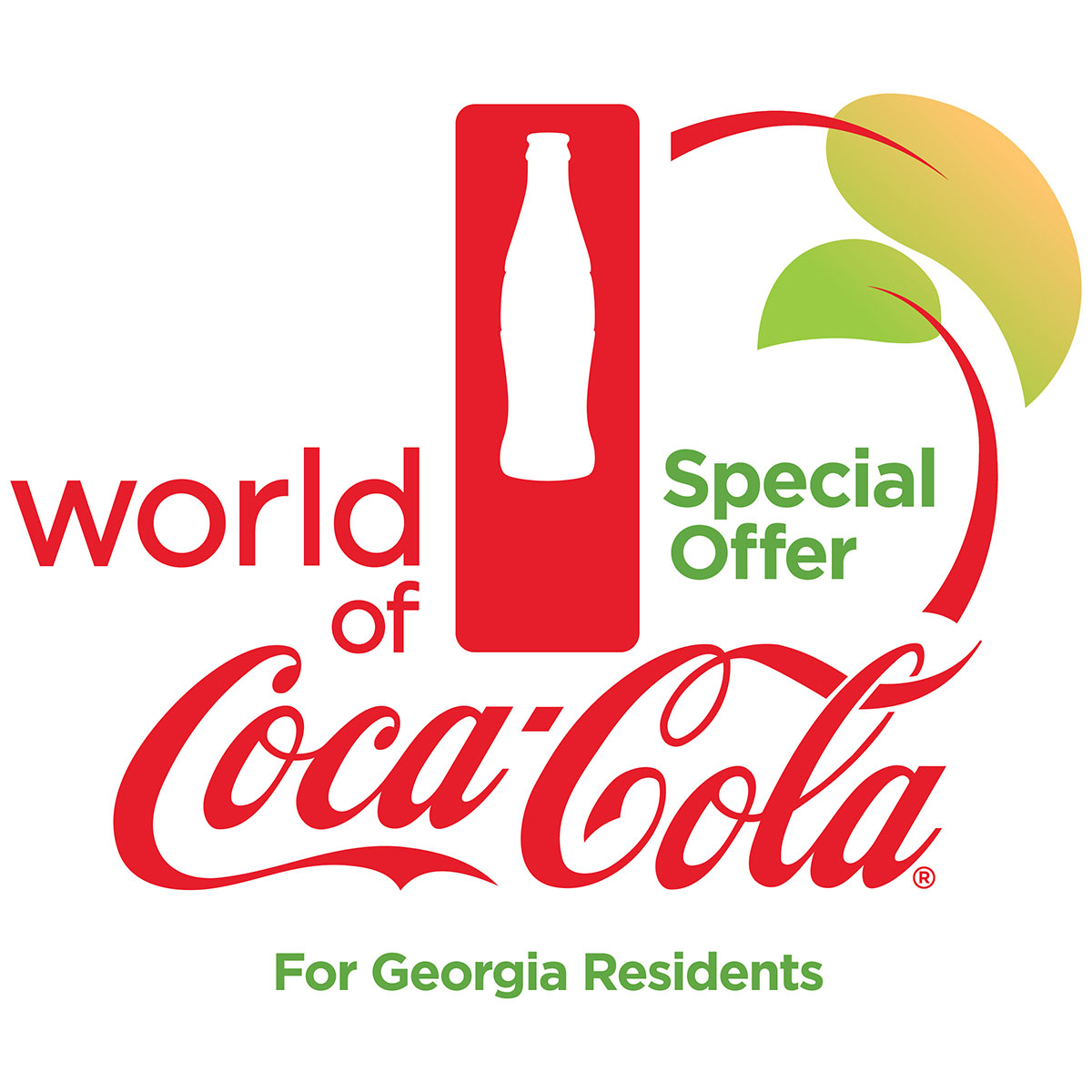 You too can fall in love with the World of Coca-cola
Georgia Resident Weekday Ticket Offer: $12.50
If you're lucky enough to call Georgia home, you're lucky enough – but on weekdays in October, Peach State residents get an even sweeter deal at World of Coca-Cola. Starting Thursday, Oct. 1, World of Coca-Cola is extending a special, discounted ticket price to residents of Coca-Cola's home state: general admission tickets for just $12.50 on weekdays (Monday-Thursday only). That's a savings of $5.50 per ticket or more than 30% off regular adult admission.
World of Coca-Cola visitors can sample drinks from around the world, see the vault where Coca-Cola's secret recipe is guarded, snap photos with the iconic Coca-Cola Polar Bear and more!
Special Offer Details:
To take advantage of the $12.50-per-ticket offer, World of Coca-Cola guests must purchase tickets online using promotional code "GAresident" (not case-sensitive). The promo code is entered on the "Shopping Cart" page before proceeding to "Checkout." Tickets will not be available for purchase at the attraction.
Guests will be asked for proof of GA residency when they arrive at the attraction and their tickets are scanned (must have a Georgia address). Proof of Georgia residency may be in the form of:

Valid Georgia driver's license
Valid Georgia state-issued ID card
Valid Georgia-based military ID
Valid Georgia federal, state, county or city government agency-issued ID card

Proof of Georgia residency is required for at least one adult guest per group.
Offer valid for ticket purchases to visit Monday through Thursday only. Promotional pricing does not apply to tickets purchased to visit Friday, Saturday or Sunday.
There is a limit of six (6) tickets per Georgia resident.
This offer is not valid with any other offers or discounts