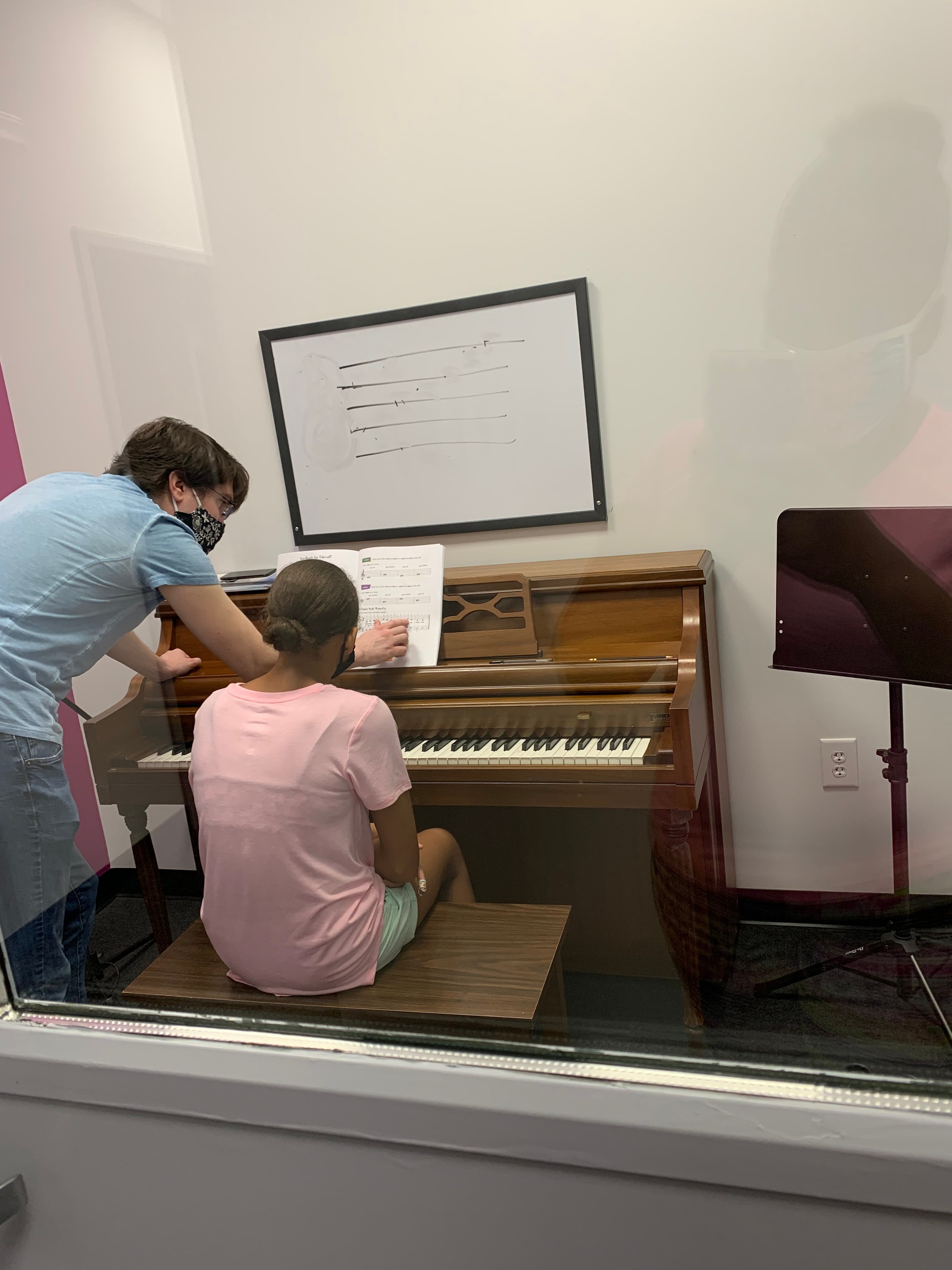 My two pianists love the private piano lessons at Bach to Rock! They have been taking lessons for a few years and I have seen the most enthusiasm as well as growth while practicing with Neal. The program focuses on meeting the students where they are at and building upon their skills. My oldest has always struggled with reading music, she feels very comfortable asking questions and completing the work she gets to go home and use as practice.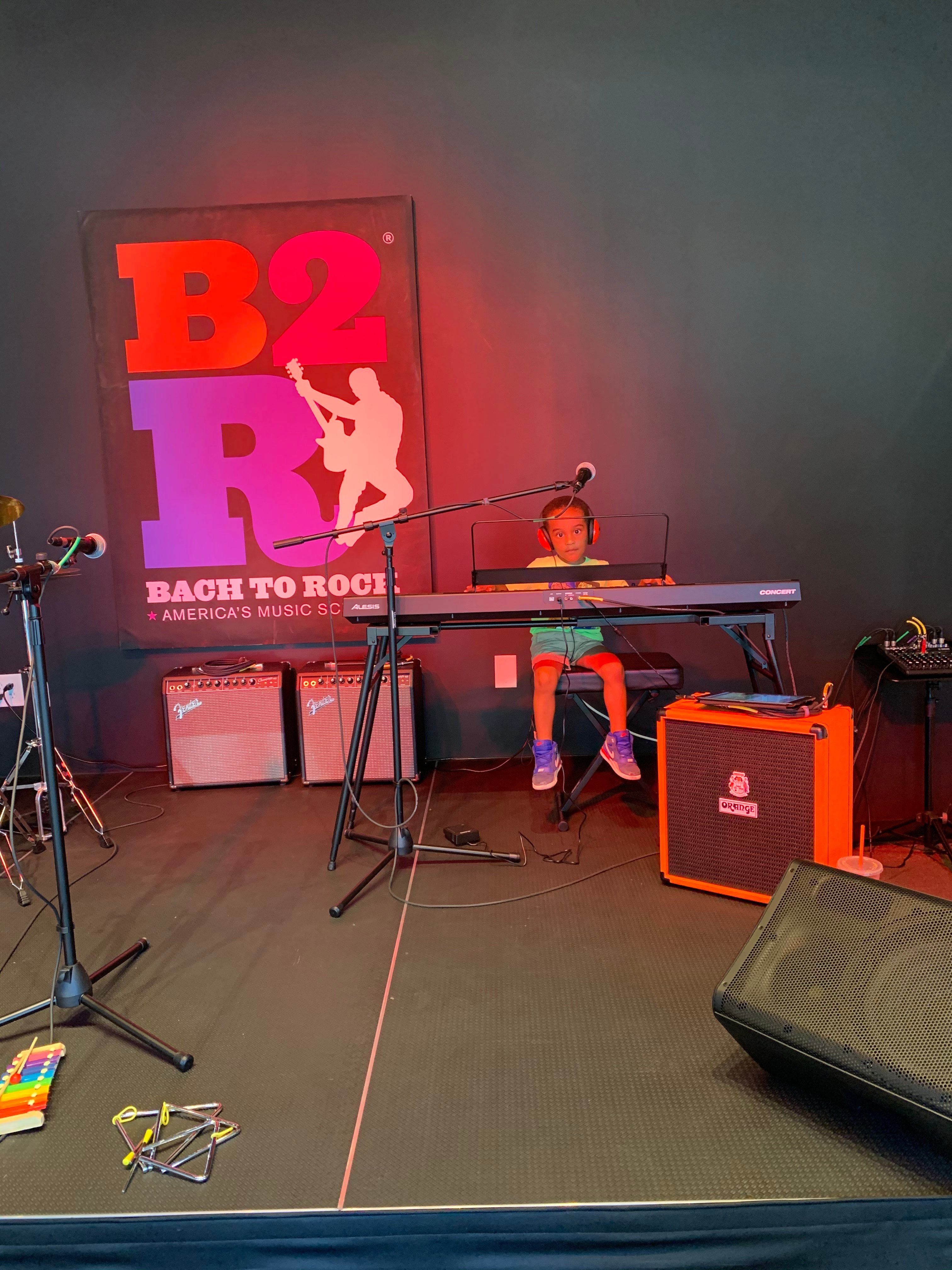 My son Princeton joined the Rockcity class with several boys and girls his age to explore the world of music and instruments. Each week they learn new songs and play music on smaller instruments. The kids are socially distanced and wear masks when possible. His Saturday morning music class is his favorite day of the week, and Talia his instructor is super patient and fun. At Bach To Rock Sandy Plains, students are energized and motivated by their instructors to discover music. Students are able to explore different genres of music each week! The entire curriculum is to make learning music fun!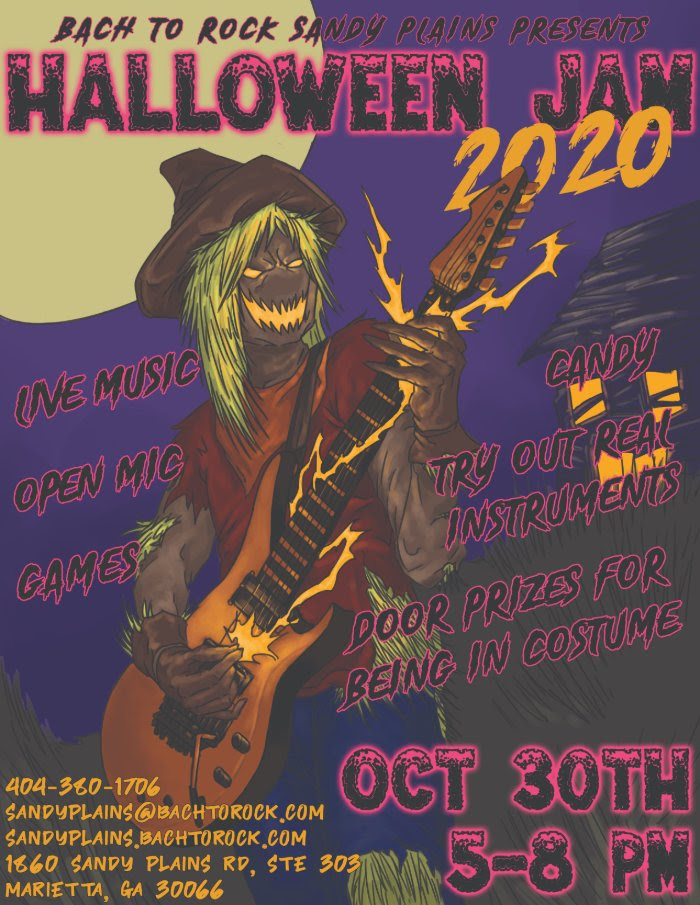 We have your Halloween weekend plans covered! Join us at the school on Friday, October 30th from 5:00 - 8:00 pm for our first ever HALLOWEEN JAM! Our amazing B2R students will be performing on the stage throughout the duration of the event, and there will be plenty of other fun activities happening as well! Additionally, there will be door prizes for anyone who shows up to the event in a costume!

Even if you're not currently enrolled in the school, there will be an opportunity to perform, try out instruments, and even take a tour of the school!

If you would like your current B2R Student to perform at The Halloween Jam, please contact the front desk to ask how they can be placed in the line up for the event! Don't forget to invite your friends and family as well!

Call us now at (404) 380-1706 for more information, or stop by the front desk!