­čŹéFall is the perfect time to enjoy the outdoors in Georgia. And what better way than to take your family out to some of Georgia's best Apple Orchards­čŹÄ, Pumpkin Patches­čÄâ, and Corn Mazes­čîŻ! Some are close and some are well worth the drive! Enjoy the list below and keep your little ghouls and goblins entertained this fall!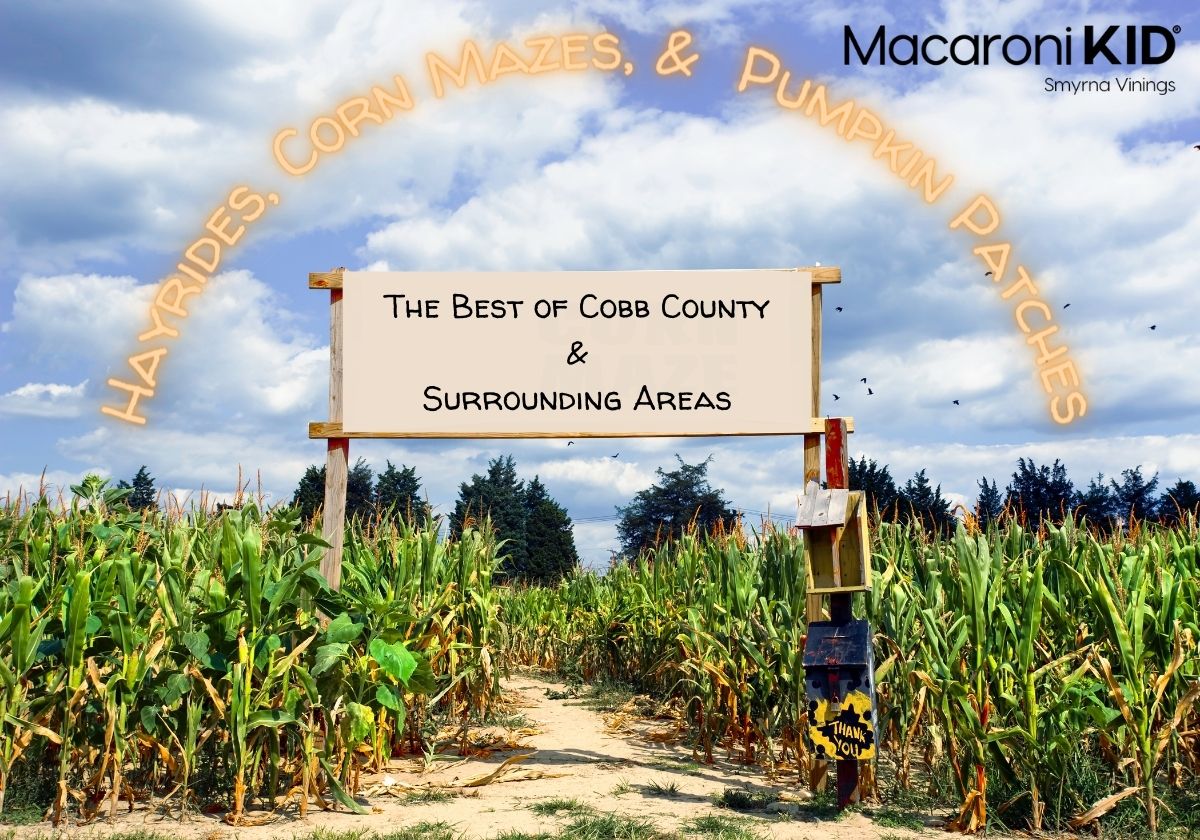 Sleepy Hollow Farm
628 Sleepy Hollow Road, Powder Springs, GA
Activities: This fall bring your whole family out to Sleepy Hollow Farm for some fresh air and fall fun. During the daytime take a tractor ride with your family or friends around the farm, explore the corn maze, and then pick out your perfect pumpkins in the pumpkin patch to add to your decorations inside and out.
Dates: September 25th- October 31st
Cost: Varies by activity.
Phone: 770-880-8846
Still Family Farm
5630 Macland Road, Powder Springs, GA
Activities: Still Family Farm's flagship event is Corn on the Cobb, an 11-acre fall attraction located on the family's 149 acres just west of Atlanta in Cobb County. Enjoy a Corn Maze, Pumpkin Patch, Roly Poly, Kiddie Climb, Pump Duck Races, Hayride, Heirloom Tractor Display, and Johnny Popper.
Dates/Hours: Saturdays and Sundays: September 25th- October 31st. 10am till Dusk
Cost: $16 per person, children 4 and under free, $2 military discount with ID. Price includes all activities all day long! Concessions, pumpkins, fall decor, honey, sand art & face painting are additional.
Phone: 678-283-6951
Berry Patch Farms -Pending October- Check back for details
786 Arnold Mill Road, Woodstock, GA
Activities: Take the hayride out to the Pumpkin Patch -- a great picture-taking opportunity for parents! Pick out your pumpkins and take the hayride back to get some apple cider, a homemade fried pie and some boiled peanuts and popcorn. The kids will enjoy the playground and baby farm animals.
Dates/Hours: PENDING
Prices: PENDING
Phone: 770-926-0561
Scottsdale Farms
15639 Birmingham Hwy., Milton, GA
Activities: Pumpkin patch, hayrides, face painting, farm animals, hot dog grilling.
Dates/Hours: The first 4 weeks, Thursday-Sunday in October.
Prices: Vary. Children 2 and under are free
Phone: 770)-777-5875
Burt's Farm
5 Burt's Farm Rd., Dawsonville, GA
Activities: Pumpkin Patch, Store, Hay Rides
Dates/Hours: Open daily 9am - 5pm; Nov. 1st-10th - Saturdays and Sundays only, 10:00 am to 4:30 pm
Prices: Parking and Admission are FREE, Hay Ride Tickets: $6/person, Children 2 & under are FREE.
Phone: 800-600-2878
Pettit Creek Farms
337 Cassville Rd., Cartersville, GA
Activities: Fall in love with the farm during this annual Pumpkin Fest! Pumpkin Patch, Corn Maze, Hay Ride, Petting Zoo, Pony Rides, Camel Rides. Inflatables and Euro-Bungy (Available on Weekends)
Dates/Hours: Vary- Check website for details
Prices: See website for admission and activity prices.
Phone: 770-386-8688
Uncle Shuck's
New Location: 125 Bannister Road, Dawsonville, GA
Activities: Explore the Corn Maze (and Haunted Maze!), Find Your Perfect Pumpkins, Shoot the Corn Cannon, Great Food and Fun, Fall Decorations, Goat Walk
Dates/Hours: Fridays, Saturdays and Sundays in September; Open daily in October; Fridays, Saturdays and Sundays in November. Haunt Nights Fridays and Saturdays,
Prices: $15
Phone: 770-772-6223
Yahoo Farm
4729 Waleska Hwy., Jasper, GA
Activities: Yahoo Farm is a true family farm dedicated to creating a fun experience for the entire family. Hayride, Corn Cannon, Fossil & Gem Grubbin, Cosmic Corn Maze, Haunted Hayride, Cute & Cuddly Animals, Pumpkin Hunt, and more.
Dates/ Hours: Sept.18- Oct. 31. Hours: 10 am to 6 pm daily.
Prices: FREE Admission & parking. See the website for activity prices.
Phone: 770-735-3638
Washington Farms
5691 Hog Mountain Road Bogart, GA
Activities: Corn maze, pumpkin patch, farm activities, sunflower fields, pig races, vortex tunnel & tons more family fun.
Dates/Hours: Sept. 25 to Nov. 7. Fridays, Saturdays, and Sundays. See the website for all hours and the activity schedule.
Prices: General Admission starts at $15.95 per person for fall activities & corn maze. (no fee to visit pumpkin patch only)
Phone: 706--769--0627
Southern Belle Farm
1658 Turner Church Road, McDonough, GA
Activities: Corn Maze, Pig Races, Kiddie Corral, Corn Cannon, Belle's Barn, Cow Train, Pedal Carts, Jumping Pillow, Rubber Duck Races Corn Box, U-Pick Flowers and More!
Dates/Hours: See Website for Details
Prices: See Website for DetailsPhone:770-898-0999
Ole McDermitt's Farm
102 Baxter Rd, Carrollton, GA
Activities: Pumpkin Patch, Hay Ride, Corn Maze, Family Games, Farm Animals, Super Slide
Date/Hours: Sept. 25 to Oct. 25 - see website for hours
Prices: CASH ONLY. Ages 3 and up - $13; Phone: 678-850-8948
Buford Corn Maze
4470 Bennett Road, Buford, GA
Activities: Pumpkins for sale in the shop or farm stand, Corn Maze, Haunted Forest, popcorn jumping pillow, pony rides, farm animals, combine slide.
Dates/Hours: Now- Nov. 14. Weekends only thru September. Daily in October. Weekends in November. See the website for hours.
Prices: Corn Maze: $16; Haunted Forest: $16; Combo Ticket: $28 (All tickets include access to Kid's Corner play area and activities, unlimited hayrides & more!)
Phone: 678-735-2553
Mitcham Farm
770 Macedonia Church Rd, Oxford, GA
Activities: Giant Corn Maze - Expedition Everest, Pumpkin Patch, Hay Rides, Farm Stand, Bonfire
Date/Hours: Open Sept 25 – Nov 7th MARKET ONLY:Tuesdays - Fridays: 1PM - 6PMMARKET & FALL FUN (Corn Maze, Pumpkin Patch, & Attractions):Fridays: 6PM - 9PM, Saturdays: Noon - 9PM, Sundays: Noon - 5PM
Prices: Access to Pumpkin Patch and Farm Market are free. All other attractions require wristbands and tickets. General Admission (Corn Maze, Hayride, Attractions) $12/Person. Combo Pass on Friday & Saturday only is $15 (Corn Maze, Hayride, & Attractions plus Bonfire). Children under 3, military and first responders FREE with ID.
Phone: 770-855-1530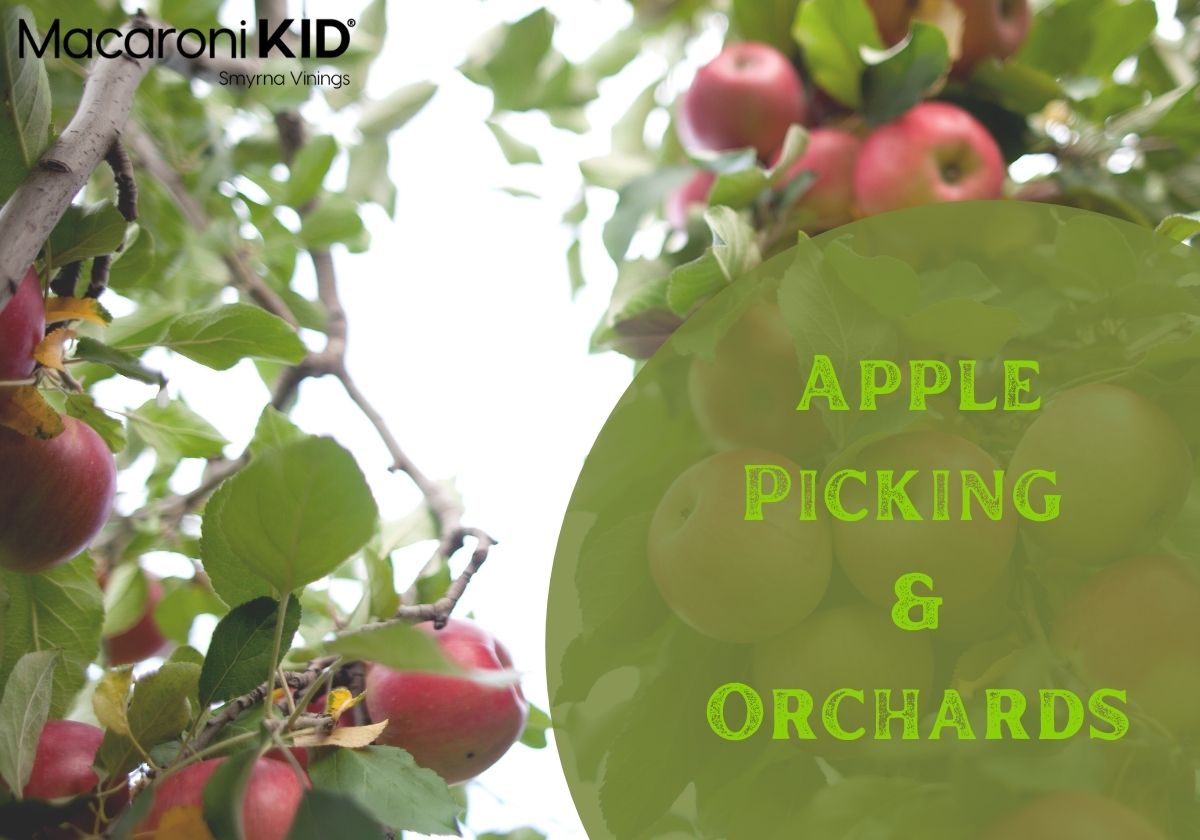 BJ Reece Apple Orchard
9131 Georgia 52 Ellijay, GA
Activities: U-Pick Apples, Wagon Ride, Cow Milking, Pig Races, Petting Farm, Pony Rides, Giant Slide and much more! CLICK HERE for the full list and for prices.
Dates/Hours: See Website See website for hours.
Prices: See website
Phone: 706-276-3048
Mercier Apple Orchard
8660 Blue Ridge Dr, Blue Ridge, GA
Activities: Our U-Pick events are popular with everybody! It's an opportunity to pick your own fruit in our 300-acre orchard. Not only do you get to pick fruit, but you also get a guided tour of the Orchard. After that, you can enjoy a meal at our café and find some great treats in our market. Be sure to try one of our famous fried pies. U-Select Pumpkins and Tractor Tours in October (call for info).
Dates/Hours: See website for Details
Prices: See Website for Details
Phone: 800-361-7731
­čĹ╗Six Flags over Georgia: Fright Fest
­čŹüAvenue East Cobb: Inaugural Fall Fest
­čÄíDreamland Amusements Fall Carnival, Oct. 7-17
­čŹé Smyrna Fall Jonquil Festival

Please Check Websites Before Going as hours and Covid-19 Guidelines are constantly changing. Advance online ticket purchases are required by many venues. Please check the websites for the most updated Guidelines!
Did we forget something? If your favorite fall event or patch is not listed, let me know!